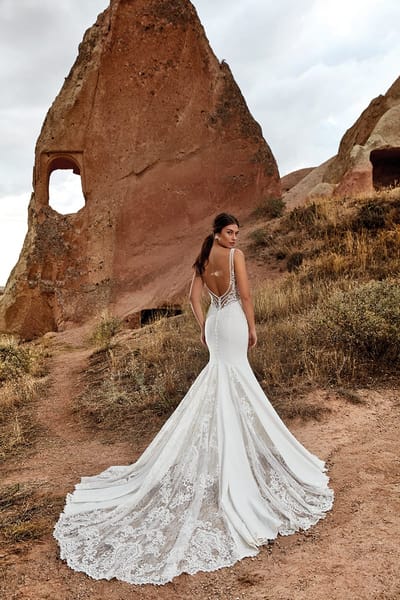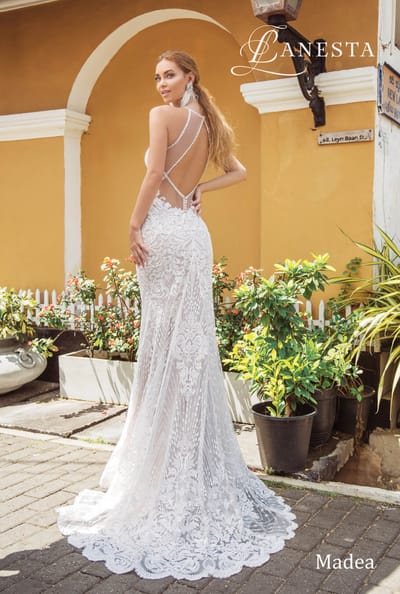 SAMPLE SALE- 4th, 5th and 6th August - FULLY BOOKED- Fill out the contact me page to be added to our cancellations list

TRUNK SHOW Daniella Di Marino 7th August - 15th August new collection Italian designer gowns in store for one week only! Fill out the contact me section to book your appointment or call the shop on 01635 297763

Not only is our wedding dress boutique near Newbury and Basingstoke unusual- so are our designers!

We are are the only UK supplier of Lanesta and Armonia wedding dresses. We also stock Eddy K wedding dresses and Daniela Di Marino wedding dresses, we love Italian design! We have sample wedding dresses in sizes 6-16 and as well as the main room full of every style wedding dress you can think of we have a whole room dedicated to wedding dresses with a Boho vibe.

We stock many wedding dresses you can only buy here in the UK and some you can only buy here in the whole world. We have girls travelling from all over the country for our wedding dresses and would love to welcome you.

To book an appointment at The Wedding Dress Barn just visit the contact section of the website or call 01635 297763. When you book an appointment with us you will get our exclusive attention for the duration of your appointment, we only book one bride at a time.

We are great friends who love what we do. Hannah is an international beauty queen with a wealth of knowledge on what looks good. As a photographer Helen knows what looks great in photos and together we have a combined 30 years experience in the wedding industry.

The wedding dress barn is located on the Hampshire/Berkshire boarder. We are fifteen minutes from both Newbury and Basingstoke.